KEY FEATURES
ALLSTYLE COLLECTION
UNIQUE BLADE DESIGN
WITH THE NEW SEASON "WAVE" PATTERN INTEGRATED IN THE MOLDED NYLON BLADE, AUQATONE SETS A NEW HEIGHT OF PADDLE BLADE DESIGN. THE LARGER BLADE OF ALLSTYLE AND FELXOR PADDLERS OFFERS EASIER AND BIGGER GLIDE
4-SECTION ASSEMBLY
FEATURING A COMPACT DESIGN, THE 4-SECTION CONSTRUCTION IS SO EASY TO SET UP AND EASY TO CARRY. THE PADDLE CAN BE FULLY ADJUSTED FROM 160CM TO 197CM. THIS EASY-TO-PACK PADDLE IS SURE TO BE WITH YOU ON EVERY ADVENTURE.
SHAFT AND HANDLE
BUILT WITH 1.2MM THICK HIGH QUALITY ALUMINUM ALLOY SHAFT, THE SHAFT IS STRENGTHED SO THAT THE FORCE WILL NOT DEFORM. THE NYLON T-TYPE HANDLE WITH ERGONOMIC DESIGN, GOOD GRIP, LARGER SCALE GIVE USERS A SOLID PADDLING EXPERIENCE.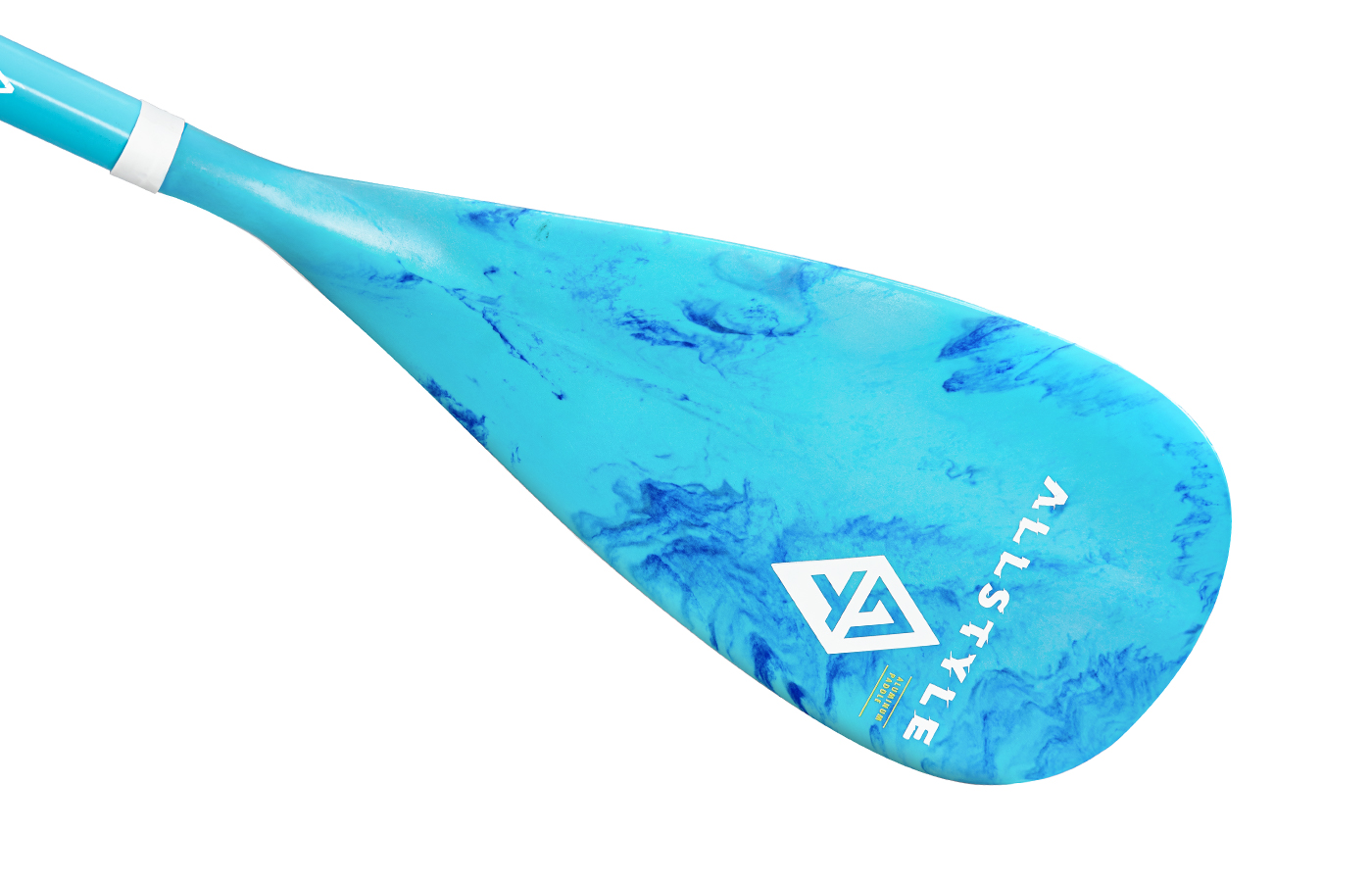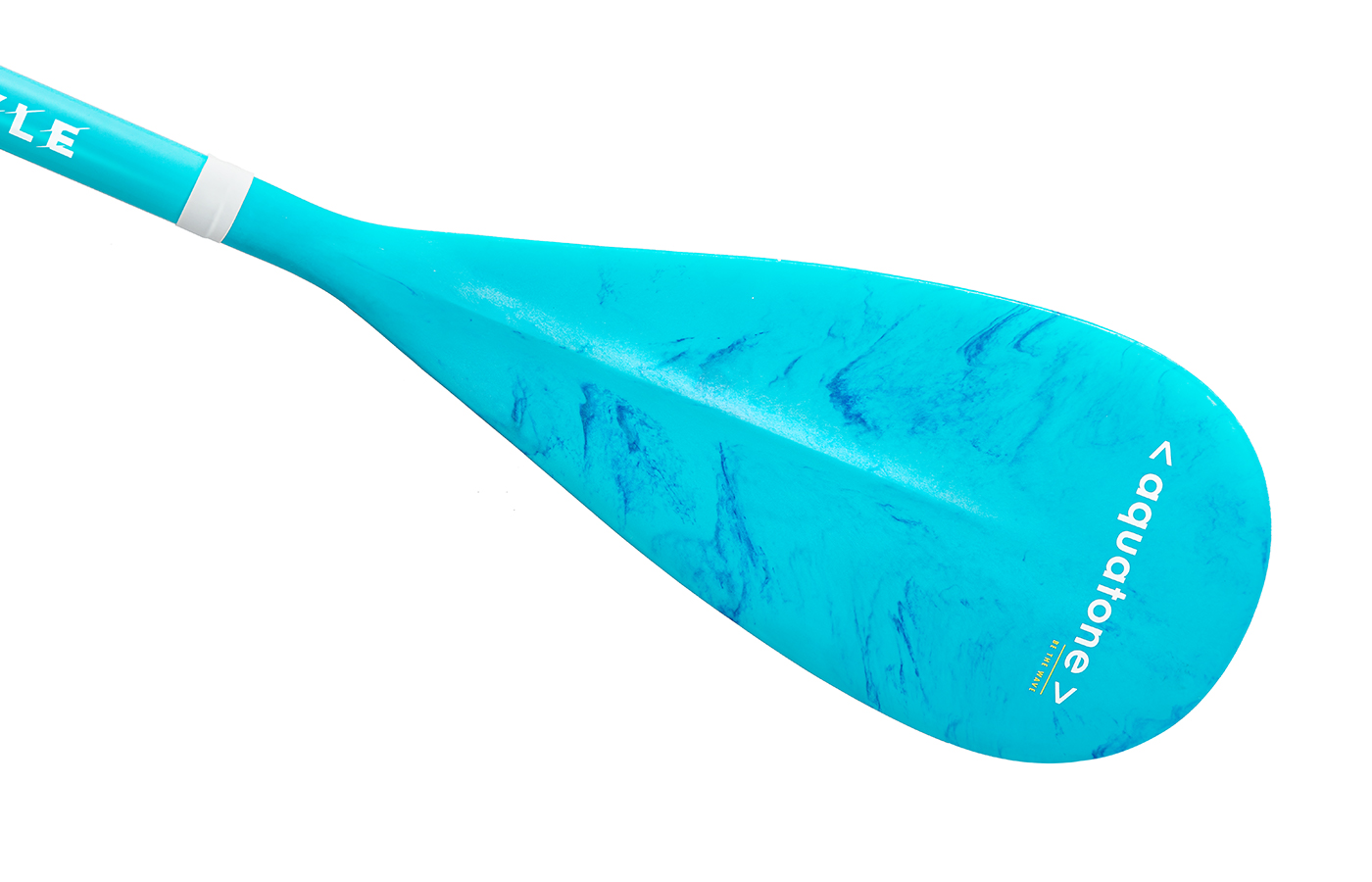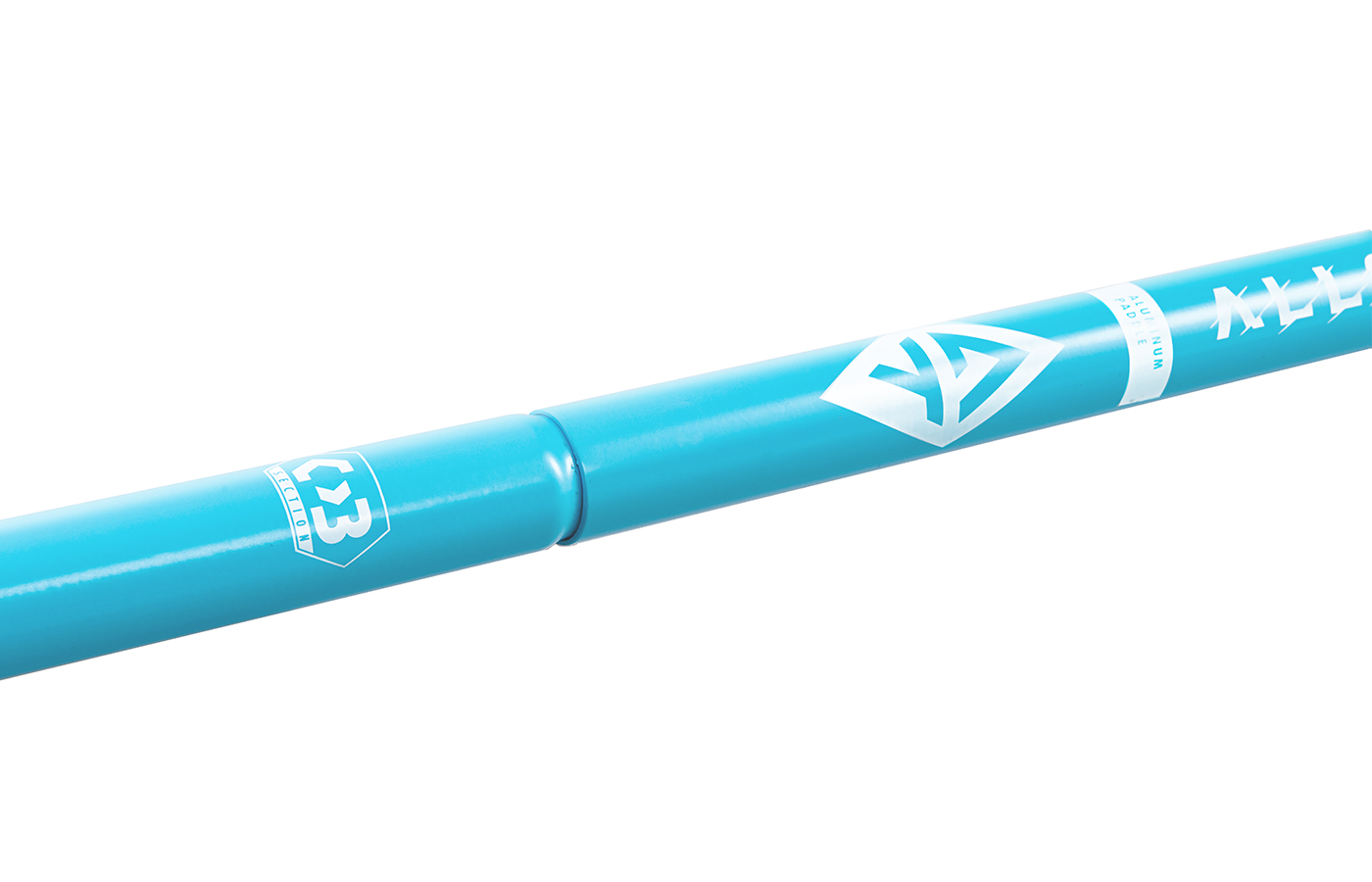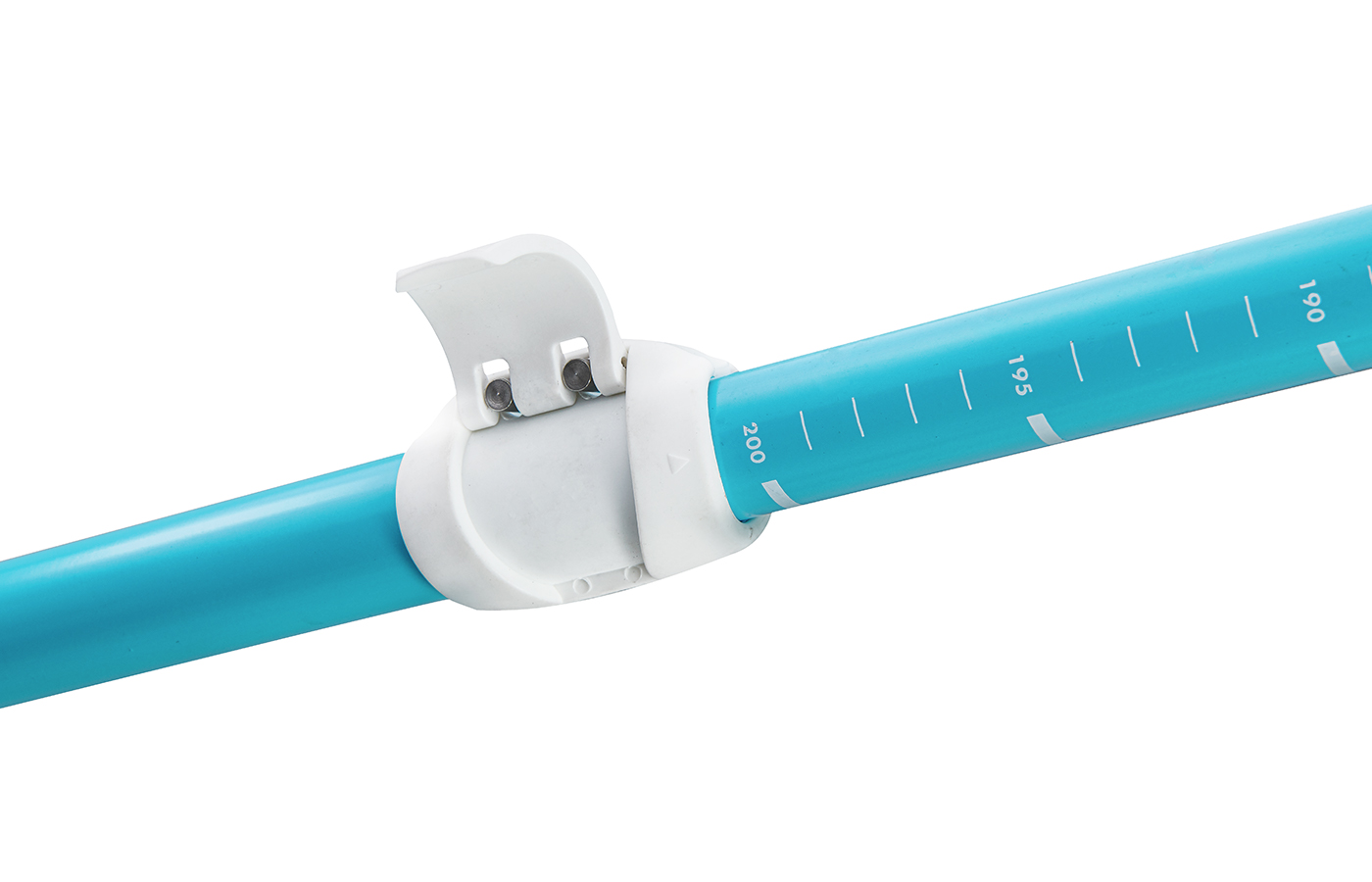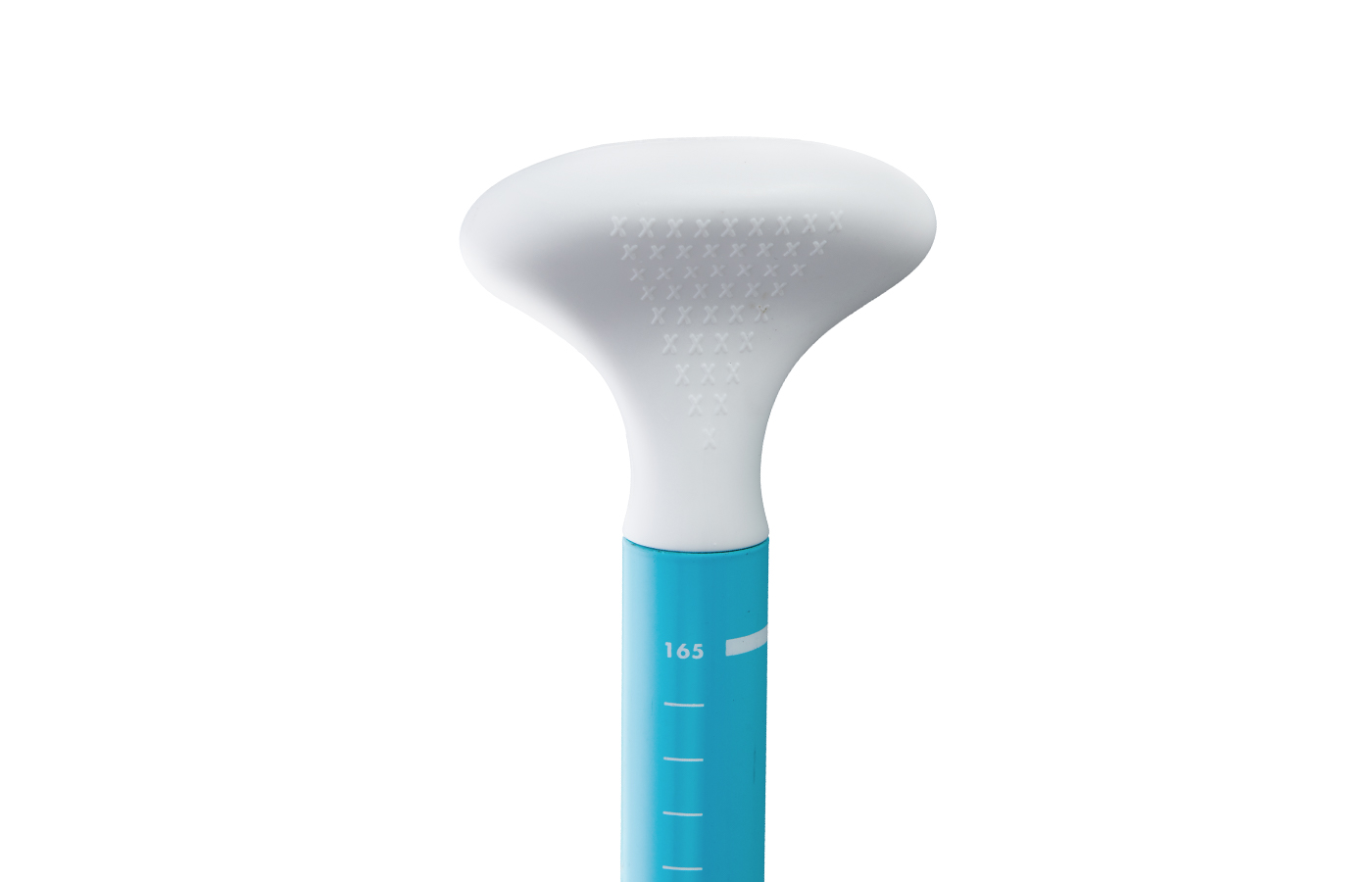 AQUATONE THEMED PRINT
THE MEDIUM TO LARGE SIZED BLADE IS DESIGNED TO MAKE YOUR PADDLING JOB EASIER. WITH AN APPROXIMATELY 560 CM2 / 86.6 SQ.IN. BLADE AREA, THIS PADDLE IS GREAT FOR FLAT WATER PADDLING. A UNIQUE AND SIGNATURE AQUATONE THEMED PATTERN IS INTEGRATED IN THE MOLDED PLASTIC MATERIAL OF THE BLADE. THIS SLEEK NEW DESIGN STRIKES A BALANCE OF QUALITY AND DESIGN.
RIGID SPINE IN THE BLADE
THE ALLSTYLE BLADE IS DESIGNED WITH A RIGID SPINE POSITIONED IN THE MIDDLE OF THE BLADE TO SPEED UP THE WATER FLOW DURING THE STROKES.
QUALITY ALUMINUM SHAFT
THE ALLSTYLE PADDLE PAIRS A 1.2MM THICK ALUMINUM SHAFT. THE SHAFT IS LIGHTWEIGHT AND FOAM INJECTED ALLOWING THE ALUMINUM PADDLE TO FLOAT IN WATER FOR AN EXTENDED PERIOD OF TIME.
EASY-CLIP ADJUSTABLE SYSTEM
THE EASY-CLIP ONE-PIN BLOCK CLAMP LETS YOU ADJUST THE PADDLE LENGTH PRECISELY TO YOUR PREFERENCES WITHIN ITS SIZE RANGE. MAKING THIS A VERSATILE PADDLE TO ADJUST ACCORDING TO YOUR PADDLING CONDITIONS.
T-STYLE PLASTIC HANDLE
THE ALLSTYLE PADDLE HANDLE HAS AN ERGONOMIC SHAPE THAT FITS COMFORTABLY INTO THE PALM OF YOUR HAND FOR HOURS OF EFFORTLESS PADDLING.